Ok first of i wanna start saying this isn't about a glitched item or something it's about something totally different. Also this is gonna be really detailed so it's gonna be pretty long
 The weirdest thing just happened to me xd. When I was going on my spare to buy something with saffires well bc my main did not hv saffires xd. Anyway I noticed that two ppl send a buddy request and then when I clicked on the jamm-a-gram (bad speller) to see who it was and it wasn't loading. I thought it was just my internet. Then I checked the other buddy request, and then I went bk to the other one and it was still loading, ok xd idk how to explain it but I took screenshots so yeah. Then I searched up the users username and the entire thing was still loading I checked trd, it was loading, I checked the wishlist, it was loading, I checked the clothing thing, it was loading. Anyway I ignored that and went bk to my main, when I go to my main I search up the users username again and it said that Jammer can't be found, and then I started freaking out, I refreshed the game, restarted my device, it was still the same...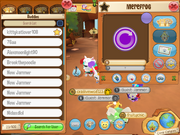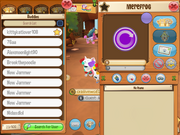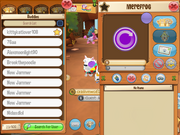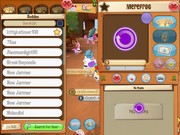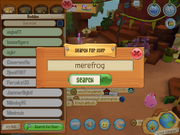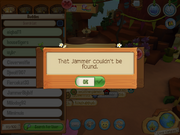 Community content is available under
CC-BY-SA
unless otherwise noted.