Hey there, Im Zleep. Ive been on this wiki for over a year and just hit 10k posts :) 🥳
I'm a moderator, so dont be afraid to tell me about issues that I can solve (Note, I cannot block people)!
You can call me zleeping, zleep, z, Natalie, phrog god, cool mod, or legit anything you could think of :)
Im half intorverted and half extroverted, and dont be afraid to talk to me because I like meeting new people. I love frogs and have a baby whites tree frog, her name is Fredalela. I have 2 dogs, and a *crap* ton of step siblings. Anyways before we carry on, here are a few facts about me.
I want to get into stanford and major in philosophy
5'4 (hhhh)
Im into the alt goth/ mall goth/ some punk aesthetic, and also the indie kid/thrifting aesthetic too. (also a tad bit of drug core)
October 17, I'm a libra
Bookworm (If you got any suggestions, lmk!)
Passion for softball, photography, horror movies, and ARGs.
If you ever feel the need to rant to me for whatever reason, go right ahead and ill be here no matter the situation.
Here are some bands/artists you should check out:
Weezer
Tally Hall
Alice in chains
Guns n roses
The thankful dead
Cage the elephant
Fallout boy
My chemical romance
We the kings
Green day

I think this person is pretty rad ❤
(And this one too)
(< name > kidnapped juno)
SIGNATURES: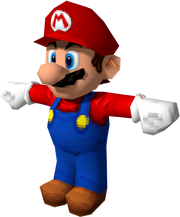 mario is out to get you- Shadow Froggo

red was forced to take this spot, and kidnapped juno >:)
E, Boba was here 💛 maroi >>>>>>>>
Ello < name >! Hope you're doing alright <3 -Demo/Ghost
my skin is made of beans -God
this user is cute and you can't convince me otherwise. <3 —Panda
heya zleep! I'm glad I get to spend time with you because you're such a wonderful friend, thank ye for being here -Ssrl
I just wanna say that you're very epik, take care of yourself <3 -Mikro
i like uh- I like food
https://www.youtube.com/watch?v=z-CWAtKDt2s
I miss ya ✨ -Crimsøn
Zleeping is awesome- we miss you Zleeping 😡 Zleeping is awesome and anyone who says otherwise is wrong, mk? ✨🤩—Lotus
haha bacon protecc - 𝙮𝙤𝙪𝙧 𝙢𝙤𝙩𝙝𝙚𝙧/dazaiiii
Hi!! you're awesome!! -panda/the person who you helped with coding.
https://www.youtube.com/watch?v=1NswkDhXIX8
-cutely is alarmed by the wall coding- Anonymous Rabbit
I left some frogs for you outside your window :) p.s dont let them die pls I spent a fortune on them - mixxy
Majestic wasn't here
Will was here-
teddy says time for your tax returns ✨
Elle was here :3
Colossal was here.
Your Personality and everything about you is wonderful <3 and i wuv phrogs too :') 💕🐸 - TheDeadlyDemixze <3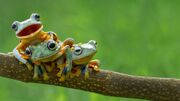 Toxiccherry19 was here ✨🌈
hi i love you bye-once

wheeeeeeeeEEEEEEEE-NootNoot
E catWHO DO YOU SIMP FOR - dearymeg2
WIllow was here too :]]][[??