If you're sensitive to beat drops viewer discretion is advised.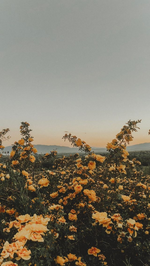 ♡ Hello

< name >

♡
Hi! I'm Pop! Nice to meet you! I'm not currently active in Animal Jam Classic, but if I am you can find me in the Pillow Room or Jamaa Township. I am active in Animal Jam Play Wild, so you can find me in the Fox Lair most of the time or in my den. I sometimes go in trading dens, but they are most of the time filled with tons of people so I tend to stay in the fox lair. On this wiki I'm pretty active, and I'm either serious (sometimes I'm told I'm scary-) or kinda silly (or simping). I also stalk sometimes, so be aware if I just randomly pop into a thread. Sometimes I'm told I'm edgy and deep, but that's just the way I do things. I also make TikTok (I'm sorry gsgvsdvv), vines and song references (which are really unnecessary). Now that you know about me, let's talk about you < name >. Message on my wall if you'd like to talk. In the meanwhile, I wish you the best of luck and farewell.
My username is PoppingxBoba.
My dream items are any variant of Rare Raccoon Tail, Firefly Friend, The lei, Any Rare Bowtie, The Belgium coloured Rare Rainbow Top Hat and Mystical Spiked Collar.
I really dislike the Blackout Spiked Collar, Forest Gauntlets and Rare Furry Arm Cuffs because they are just too crazed about and Blackout Spiked Collar is dropping immensely due to Animal Jam Headquarters giving them out so much in their Instagram Contests.
And more, I'll try to write them in but I am just too lazy right now! I'll be sure to post a picture soon, so you can see!
Click Here to See What Items are Coming Back
If you can't seem to take some humour, it's fine. I have a dark sense of humour so I don't easily find things funny. Message on my wall what you think about me :)
I love Bubble Tea! I usually pay about $4.75 for it by Kung Fu Tea, or $3.75 for Quickly
I am Kind, and Caring. Are you sad? Hit me up a message and I'll try to make you happy. Scammed? Hacked? I'll try and give you a small item. Note: I need evidence for who scammed or hacked you.
I have been to Finland MANY times. I usually go there every summer, from the day after school ends to sometime in August (this started in 2014.), but due to Covid-19 I'll have to stay home.
I found my username on an Aesthetic Username image.
I like to Paint, Play Soccer, Badminton, Volleyball, and European Handball and talk.
My favorite colours are black and gold!
My Trade List consists of-
Non-Leveled Armadillo Lizard (goes for about 1.5 Rare Forest Gauntlets I Believe At Most)
Blackout Stylish Glasses
Level 4 (Almost at Level 5) Pet Ducky
Dïzney AJ, CloverSplash Of RiverClan, and JunoMew</div></div>
Community content is available under
CC-BY-SA
unless otherwise noted.