This Item is Extremely Uncommon.
This item is very uncommon and few people have it. The owner might not want to trade it.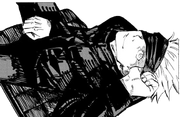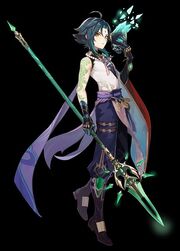 big>
♡ 𝕳𝖊𝖑𝖑𝖔 𝕿𝖍𝖊𝖗𝖊, 𝕳𝖆𝖕𝖕𝖞 𝕻𝖗𝖎𝖉𝖊!♡
"⛧ 𝕴'𝖉 𝖘𝖆𝖞 𝖇𝖗𝖊𝖆𝖐 𝖆 𝖑𝖊𝖌, 𝖇𝖚𝖙 𝕴 𝖒𝖎𝖌𝖍𝖙 𝖊𝖓𝖉 𝖚𝖕 𝖇𝖗𝖊𝖆𝖐𝖎𝖓𝖌 𝖞𝖔𝖚𝖗𝖘 𝖑𝖎𝖙𝖊𝖗𝖆𝖑𝖑𝖞, 𝖆𝖓𝖉 𝕴'𝖒 𝖌𝖔𝖓𝖓𝖆 𝖒𝖆𝖐𝖊 𝖙𝖍𝖎𝖘 𝖆𝖘 𝖕𝖆𝖎𝖓𝖋𝖚𝖑 𝖆𝖘 𝖕𝖔𝖘𝖘𝖎𝖇𝖑𝖊 𝖋𝖔𝖗 𝖞𝖔𝖚 𝖆𝖓𝖉 𝖞𝖔𝖚𝖗 𝖑𝖎𝖙𝖙𝖑𝖊 𝖌𝖎𝖗𝖑𝖋𝖗𝖎𝖊𝖓𝖉. ⛧"
𝕳𝖎, 𝕴'𝖒 𝕻𝖔𝖕! 𝕻𝖑𝖊𝖆𝖘𝖚𝖗𝖊 𝖙𝖔 𝖇𝖊 𝖆𝖈𝖖𝖚𝖆𝖎𝖓𝖙𝖊𝖉 𝖜𝖎𝖙𝖍 𝖞𝖔𝖚. 𝕺𝖓 𝖙𝖍𝖊 𝖜𝖎𝖐𝖎 𝕴'𝖒 𝖕𝖗𝖊𝖙𝖙𝖞 𝖆𝖈𝖙𝖎𝖛𝖊, 𝖆𝖓𝖉 𝕴'𝖒 𝖊𝖎𝖙𝖍𝖊𝖗 𝖘𝖊𝖗𝖎𝖔𝖚𝖘 (𝖘𝖔𝖒𝖊𝖙𝖎𝖒𝖊𝖘 𝕴'𝖒 𝖙𝖔𝖑𝖉 𝕴'𝖒 𝖘𝖈𝖆𝖗𝖞-) 𝖔𝖗 𝖐𝖎𝖓𝖉𝖆 𝖘𝖎𝖑𝖑𝖞 (𝖔𝖗 𝖘𝖎𝖒𝖕𝖎𝖓𝖌). 𝕾𝖔𝖒𝖊𝖙𝖎𝖒𝖊𝖘 𝕴'𝖒 𝖙𝖔𝖑𝖉 𝕴'𝖒 𝖊𝖉𝖌𝖞, 𝖇𝖚𝖙 𝖙𝖍𝖆𝖙'𝖘 𝖆𝖎𝖌𝖍𝖙. 𝕴 𝖆𝖑𝖘𝖔 𝖒𝖆𝖐𝖊 𝖙𝖔𝖔 𝖒𝖆𝖓𝖞 𝖘𝖔𝖓𝖌 𝖗𝖊𝖋𝖊𝖗𝖊𝖓𝖈𝖊𝖘. 𝕴 𝖑𝖔𝖛𝖊 𝖆𝖊𝖘𝖙𝖍𝖊𝖙𝖎𝖈𝖘 (𝖐𝖎𝖓𝖉𝖆 𝖎𝖓𝖙𝖔 𝕴𝖓𝖉𝖎𝖊, 𝕰-𝕻𝖊𝖔𝖕𝖑𝖊, 𝕲𝖗𝖚𝖓𝖌𝖊, 𝖆𝖓𝖉 𝕯𝖗𝖚𝖌𝖈𝖔𝖗𝖊), 𝖒𝖚𝖘𝖎𝖈, 𝖆𝖓𝖉 𝖇𝖑𝖆𝖈𝖐 𝖓𝖆𝖎𝖑 𝖕𝖔𝖑𝖎𝖘𝖍 (𝖍𝖆𝖜𝖙). 𝕴 𝖙𝖗𝖞 𝖙𝖔 𝖇𝖊 𝖜𝖊𝖑𝖈𝖔𝖒𝖎𝖓𝖌 𝖋𝖔𝖗 𝖔𝖙𝖍𝖊𝖗𝖘, 𝖆𝖕𝖔𝖑𝖔𝖌𝖎𝖊𝖘 𝖎𝖋 𝕴'𝖒 𝖓𝖔𝖙, 𝖒𝖞 𝖇𝖆𝖉. 𝕴 𝖙𝖗𝖞 𝖙𝖔 𝖇𝖊 𝖈𝖔𝖒𝖋𝖔𝖗𝖙𝖎𝖓𝖌 𝖆𝖓𝖉/𝖔𝖗 𝖈𝖆𝖗𝖎𝖓𝖌 𝖙𝖔 𝖔𝖙𝖍𝖊𝖗𝖘, 𝕴 𝖉𝖔𝖓'𝖙 𝖒𝖊𝖆𝖓 𝖙𝖔 𝖇𝖊 𝖘𝖈𝖆𝖗𝖞 𝖔𝖗 𝖛𝖎𝖊𝖜𝖊𝖉 𝖆𝖘 𝖎𝖓𝖙𝖎𝖒𝖎𝖉𝖆𝖙𝖎𝖓𝖌. 𝕬𝖑𝖘𝖔, 𝖕𝖑𝖊𝖆𝖘𝖊 𝖓𝖔𝖙𝖊 𝕴'𝖒 𝖘𝖙𝖗𝖚𝖌𝖌𝖑𝖎𝖓𝖌 𝖙𝖔𝖔 𝖆𝖓𝖉 𝖉𝖊𝖆𝖑𝖎𝖓𝖌 𝖜𝖎𝖙𝖍 𝖙𝖍𝖎𝖓𝖌𝖘 𝖔𝖓 𝖒𝖞 𝖔𝖜𝖓, 𝕴'𝖒 𝖓𝖔𝖙 𝖆𝖑𝖜𝖆𝖞𝖘 𝖌𝖔𝖎𝖓𝖌 𝖙𝖔 𝖗𝖊𝖘𝖕𝖔𝖓𝖉 𝕬𝕾𝕬𝕻, 𝕴'𝖑𝖑 𝖙𝖗𝖞 𝖙𝖔 𝖙𝖍𝖔𝖚𝖌𝖍. 𝕹𝖔𝖜 𝖙𝖍𝖆𝖙 𝖞𝖔𝖚 𝖐𝖓𝖔𝖜 𝖆𝖇𝖔𝖚𝖙 𝖒𝖊, 𝖑𝖊𝖙'𝖘 𝖙𝖆𝖑𝖐 𝖆𝖇𝖔𝖚𝖙 𝖞𝖔𝖚 𝖒𝖞 𝖉𝖚𝖉𝖊.
" 🌀 𝕵𝖚𝖘𝖙 𝖇𝖊 𝖍𝖔𝖓𝖊𝖘𝖙, 𝖔𝖗 𝖘𝖙𝖆𝖞 𝖆𝖜𝖆𝖞 𝖋𝖗𝖔𝖒 𝖒𝖊. 𝕴𝖙'𝖘 𝖓𝖔𝖙 𝖙𝖍𝖆𝖙 𝖉𝖎𝖋𝖋𝖎𝖈𝖚𝖑𝖙. 🌀 "
𝕹𝖔𝖓𝖊𝖙𝖍𝖊𝖑𝖊𝖘𝖘, 𝖞𝖔𝖚 𝖈𝖆𝖓 𝖗𝖊𝖕𝖔𝖗𝖙 𝖙𝖔 𝖒𝖊 𝖙𝖍𝖊 𝖋𝖔𝖑𝖑𝖔𝖜𝖎𝖓𝖌: 𝖉𝖎𝖘𝖈𝖚𝖘𝖘𝖎𝖔𝖓𝖘, 𝖙𝖍𝖗𝖊𝖆𝖉𝖘, 𝖈𝖔𝖒𝖒𝖊𝖓𝖙𝖘, 𝖜𝖔𝖗𝖙𝖍𝖘 𝖙𝖍𝖆𝖙 𝖓𝖊𝖊𝖉 𝖙𝖔 𝖇𝖊 𝖈𝖍𝖆𝖓𝖌𝖊𝖉, 𝖚𝖘𝖊𝖗𝖘 𝖙𝖍𝖆𝖙 𝖓𝖊𝖊𝖉 𝖙𝖔 𝖇𝖊 𝖇𝖑𝖔𝖈𝖐𝖊𝖉, 𝕴 𝖊𝖓𝖏𝖔𝖞 𝖍𝖊𝖑𝖕𝖎𝖓𝖌 𝖔𝖙𝖍𝖊𝖗𝖘!𝖄𝖔𝖚 𝖈𝖆𝖓 𝖆𝖑𝖘𝖔 𝖈𝖔𝖓𝖙𝖆𝖈𝖙 𝖒𝖊 𝖊𝖑𝖘𝖊𝖜𝖍𝖊𝖗𝖊 𝖎𝖋 𝖓𝖊𝖊𝖉𝖊𝖉 (𝕴𝕲 (𝖘𝖓𝖔𝖗𝖙𝖎𝖓𝖌𝖈𝖆𝖗𝖗𝖔𝖙𝖘), 𝕯𝖎𝖘𝖈𝖔𝖗𝖉).
𝕾𝖔𝖒𝖊 𝕱𝖆𝖈𝖙𝖘 𝕬𝖇𝖔𝖚𝖙 𝕸𝖊:
-𝕴 𝖙𝖆𝖐𝖊 𝖘𝖔𝖒𝖊 𝖙𝖎𝖒𝖊 𝖙𝖔 𝖔𝖕𝖊𝖓 𝖚𝖕 𝖙𝖔 𝖘𝖔𝖒𝖊, 𝖘𝖔 𝖋𝖔𝖗𝖌𝖎𝖛𝖊 𝖒𝖊 𝖋𝖔𝖗 𝖇𝖊𝖎𝖓𝖌 𝖈𝖔𝖑𝖉.
-𝕴 𝖑𝖎𝖐𝖊 𝖒𝖆𝖐𝖎𝖓𝖌 𝖓𝖊𝖜 𝖋𝖗𝖎𝖊𝖓𝖉𝖘, 𝖘𝖔 𝖒𝖊𝖘𝖘𝖆𝖌𝖊 𝖒𝖊 𝖔𝖓 𝖒𝖞 𝖜𝖆𝖑𝖑 𝖎𝖋 𝖞𝖔𝖚 𝖜𝖔𝖚𝖑𝖉 𝖑𝖎𝖐𝖊 𝖙𝖔 𝖙𝖆𝖑𝖐, 𝖇𝖚𝖉𝖉𝖞 𝖒𝖊, 𝖘𝖊𝖓𝖉 𝖆 𝖗𝖊𝖖𝖚𝖊𝖘𝖙 𝖔𝖓 𝕯𝖎𝖘𝖈𝖔𝖗𝖉 𝖔𝖗 𝖒𝖊𝖘𝖘𝖆𝖌𝖊 𝖗𝖊𝖖𝖚𝖊𝖘𝖙 𝖔𝖓 𝕴𝕲. 𝕵𝖚𝖘𝖙 𝖐𝖓𝖔𝖜 𝖙𝖍𝖆𝖙 𝖎𝖋 𝖞𝖔𝖚 𝖓𝖊𝖛𝖊𝖗 𝖕𝖑𝖆𝖓 𝖔𝖓 𝖊𝖛𝖊𝖗 𝖙𝖆𝖑𝖐𝖎𝖓𝖌 𝖙𝖔 𝖒𝖊 𝖔𝖗 𝖕𝖑𝖆𝖓 𝖙𝖔 𝖆𝖛𝖔𝖎𝖉 𝖒𝖊, 𝖉𝖔𝖓'𝖙 𝖊𝖛𝖊𝖓 𝖇𝖔𝖙𝖍𝖊𝖗, 𝖎𝖙'𝖑𝖑 𝖇𝖊 𝖆 𝖜𝖆𝖘𝖙𝖊 𝖔𝖋 𝖙𝖎𝖒𝖊 𝖋𝖔𝖗 𝖙𝖍𝖊 𝖇𝖔𝖙𝖍 𝖔𝖋 𝖚𝖘.
-𝕴 𝖑𝖎𝖐𝖊 𝕴𝖓𝖉𝖎𝖊 𝕽𝖔𝖈𝖐, 𝕴𝖓𝖉𝖎𝖊/𝕬𝖑𝖙𝖊𝖗𝖓𝖆𝖙𝖎𝖛𝖊 𝖒𝖚𝖘𝖎𝖈, 𝖇𝖚𝖙 𝖚𝖘𝖚𝖆𝖑𝖑𝖞 𝖒𝖞 𝖒𝖚𝖘𝖎𝖈 𝖙𝖆𝖘𝖙𝖊 𝖎𝖘 𝖆𝖑𝖑 𝖔𝖛𝖊𝖗 𝖙𝖍𝖊 𝖕𝖑𝖆𝖈𝖊.
-𝕴 𝖆𝖕𝖕𝖗𝖊𝖈𝖎𝖆𝖙𝖊 𝖆𝖑𝖑 𝖖𝖚𝖊𝖘𝖙𝖎𝖔𝖓𝖘 𝖔𝖗 𝖈𝖔𝖓𝖈𝖊𝖗𝖓𝖘, 𝖆𝖓𝖉 𝕴 𝖉𝖔𝖓'𝖙 𝖇𝖎𝖙𝖊!
𝕿𝖍𝖊𝖗𝖊 𝖆𝖗𝖊 𝖘𝖔𝖒𝖊 𝖗𝖊𝖆𝖑𝖑𝖞 𝖌𝖗𝖊𝖆𝖙 𝖕𝖊𝖔𝖕𝖑𝖊 𝖔𝖓 𝖙𝖍𝖎𝖘 𝖜𝖎𝖐𝖎,𝖙𝖍𝖆𝖙 𝕴 𝖊𝖓𝖏𝖔𝖞 𝖙𝖔 𝖇𝖊 𝖆𝖗𝖔𝖚𝖓𝖉 𝖜𝖎𝖙𝖍 𝖘𝖚𝖈𝖍 𝖆𝖘 𝐂𝐲𝐫𝐮𝐤𝐢/𝐓𝐲𝐥𝐞𝐫 ❤️ 𝖆𝖓𝖉 𝖞𝖔𝖚 < name >! <3
" 🥀 𝕬𝖑𝖑 𝕴 𝖉𝖔 𝖎𝖘 𝖘𝖒𝖎𝖑𝖊 𝖆𝖓𝖉 𝖆𝖛𝖔𝖎𝖉. 🥀 "
Community content is available under
CC-BY-SA
unless otherwise noted.