✨Glittercow's Profile✨
Some Basic Information About Me <3
Hello! You can call me Glittercow! I'm pretty active on this wiki, so feel free to leave a hello on my message wall. My favorite things to talk about are pop culture and music. Particularly, I love classic films. I really like this wiki because it's a platform that allows me to to be creative. Being creative is really important to me. In fact, I want to be a museum curator when I grow up! I play Sousaphone/Tuba and participate in Cross Country and Lacrosse.


Also I love the TV show Psych and the Youtube Channel Sinjin Drowning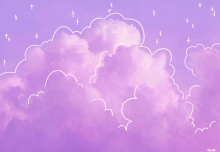 My experience on the Wiki <3
Not going to list all my friends on this wiki since people would discover I'm leaving them out on purpose (jk jk I'm not THAT petty). I do want to thank everyone who's listened to my stories or responded to me in one way or another. Oh also, not to surprise you guys or anything but I have discovered my twin and it's Hallokewl.
What to Netflix: Documentaries Edition <3
Each month, I'll give you my picks on what to Neflix. This month's edition of what to Netflix is hidden gems edition.
Pick of the Litter: If you love dogs, you'll love this adorable documentary about 5 dogs being trained as seeing eye dogs. And you'll fall in love with each and every dog featured on the show. I love Phil <3.
Bathtubs over Broadway: this is a documentary about one of the quirkiest aspects of Broadway. It takes a certain type of humor to enjoy. My family and I found it quite amusing.
The Short Game: OK SO YOU NEED TO WATCH THIS, RIGHT NOW. I'm serious. It's one of my favorite documentaries out there. If you like Master Chef Jr., or little kids and how goofy they are, go search this up on Netflix right now.
Speed Cubers: This is a really touching documentary that doesn't take up a lot of your time. If you're a fan of the genre, I suggest you watch it.


Coding: This page is always a work in progress, but all the coding was done by me! Thanks to the articles I read for all the coding tips as well.
Community content is available under
CC-BY-SA
unless otherwise noted.