Welcome to the Animal Jam Play Wild Item Worth Wiki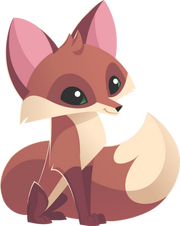 Welcome to the Play Wild Item Worth Wiki! We hope you enjoy your time here. The purpose of this wiki is to provide information about what things are worth - we try our best to be as accurate as possible and to keep pages up-to-date when we can. Rarity changes a lot, but we try our best to fix it. The rarity might not be 100% correct so please keep that in mind. We'd like to give a big thanks to the Play Wild Wiki for providing the majority of the pictures and information on this wiki. Our wordmark was created by Serifni and the template coding is by ERS 7.

The founder of this wiki is Kawaiilove12
Rules & Editing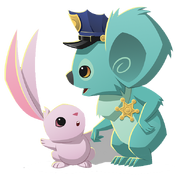 Before editing, commenting, or posting anything on the wiki, it's best to review our rules.

A rule that's commonly broken is our cross-trading rule. Cross-trading is not allowed on this wiki so do not comment on pages asking for cross-trades. Constantly asking for cross-trades can result in a block.

Anyone may edit the wiki, however, if they abuse this feature and spam, vandalize, or break the rules they will get blocked from editing. If you break certain rules, they may lead to a warning and then a block (time depends on the rule you broke and how many times you broke it). Also, please keep in mind that item values on pages may not be 100% accurate. If you see something wrong, you may fix it respectfully and responsibly or leave a polite comment. When you edit an item page, change the date of the "Last updated" feature (unless you are adding categories or fixing errors). Refer to the Example Page to see how we layout our pages.
Not found the item your looking for?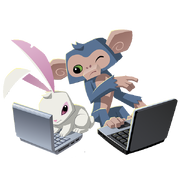 Don't hesitate to leave a comment on the Suggest Items Here asking for an article on an item to be done. We will create the page and send you a message on your message wall once it's done. However, please keep in mind that we may not make a page on an item which is in stores or not as rare.
Community content is available under
CC-BY-SA
unless otherwise noted.