Last Updated 5/4/22
The Animal Jam Box Items are items that were released every season until Spring 2020. These items were exclusively available by purchasing an Animal Jam Box from their website, but many are no longer purchasable as no new boxes have been made since Spring 2020. Each Box was only available for purchase for a limited amount of time before it was discontinued.
Note: The Pet Magenta Kitty can be closely replicated with a normal Pet Tabby Kitty to be extremely similar-looking, making it easy to scam others. Be sure to read the name and certificate of the pet to prevent being scammed. The original will always have a "Rare!" tag.
Note: The Lit Scarf is in low demand, making it hard to trade for the full worth.
Note: The 2018 Box Items are highly unwanted and some of the 2019 Box Items are also highly unwanted, and don't always go for the worth stated.
Note: The Pet Galactic Firefly and The Pet Magenta Kitty worths increase based on their levels.
Note: Don't confuse Golden Dragon Wings with Highest Dragon Wings to prevent being scammed; Golden Dragon Wings will always have "golden" in its name.
Note: The Phantom Crown has a Leilani variant. Watch out for the differences - the original will never be grey, dark green, and purple in color.
The Shark Tail is not to be confused with the Whale Tail.
Shark Tail - Summer 2017
Phantom Beanie - Fall 2017
Lit Scarf - Winter 2017

Black Tipped Rare Raccoon Tail; May Go For More; Depends on Jammer
Teal Rare Forest Gauntlets + Decent Add; Depends on Jammer

Lowest Rare Archer Hat; Depends On Jammer

Add Decent/Good for Rare Forest Gauntlets; Depends on Jammer
Pet Galactic Firefly - Spring 2020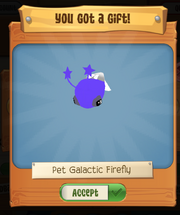 Teal Rare Forest Gauntlets + Small/Decent Adds; Depends on Jammer and Level; May Go For More Or Less